All too often, people have taken on management responsibilities on the strength of their technical or specialist skills. However, a management role depends on achieving results through others which requires a significantly different skill set. We had the chance to speak to Professor Alan Patching* about the biggest challenges in successfully managing the transition from technical professional to manager and leader, the importance of a flexible attitude and the role of mentoring and coaching.
You have more than 35 years of experience in teaching professionals in leadership and management skills. What are the three biggest challenges that recently promoted young professionals have to overcome when it comes to leading a team?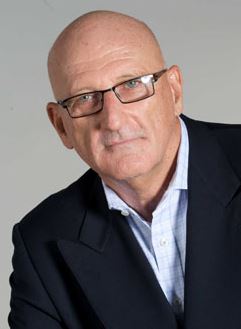 Alan Patching: Moving from being a 'doer' – a person applying their technical skills, to being a leader of people applying technical skills.
Allowing people below them to make (small) mistakes and using those as teaching opportunities
Knowing there are various styles of leadership and it is important to vary one's style to suit the individuals and teams being led rather than to expect those being led to all respond to the leaders preferred style
What role do organisations have to play when it comes to enabling new managers to succeed in their roles as leaders?
Alan Patching: Enabling is a very good choice of word here, because it covers the important range of organisational inputs, ranging from allowing people to develop their own unique and flexible leadership style within the parameters set by the coaching and mentoring offered by the organisational leaders. Sometimes this can be more limiting than helpful because sometimes people with a month's training and a coaching certificate don't know what they don't know when it comes to practical aspects of coaching about leadership at a relatively high level.  Secondly enabling has a very active meaning in the sense of providing the correct training to help people gain insights into their leadership strengths and how to develop them, and their weaknesses and how to overcome them
We often look at inspirational leaders such Steve Jobs, Warren Buffett and Richard Branson when we talk about successful business managers. Part of their success is attributed to their "personal brand". Do you think "personal brand" or leadership style also impacts success in smaller team leadership and middle management positions? Is this something a professional can work on?
Alan Patching: Yes, but possibly not in the usual way of thinking.  Darwin once said the organism with the maximum flexibility in any ecosystem has the greatest potential for survival – or words to that effect.  I think the same applies for leaders.  Champion leaders know how to adjust their style to both the objective of an encounter and the needs of those staff members they are dealing with from a rewards and motivation perspective.  Branson can be the serious numbers cruncher and opportunity expert with the best of them, but can then play the clown to the delight of the media and gets amazing press coverage for so doing.  He is comfortable at both, and probably at a hundred behaviours in between.  Few leaders have such flexibility – or such success.  Perhaps there's a link!!!!
The Deloitte Global Human Capital Trends 2013 report identified a "creative, hands-on" approach as essential for the 21st century leader. What you agree with this assessment?
Alan Patching: It depends on what they mean.  There are numerous leadership white papers and reports released each year, most aiming to build market awareness for the writers rather than provide properly academically researched data analysis.  I've always believed the track record of successful leaders indicates prevalence for innovation not just in products and services but in all aspects of organisational life including structuring, processes, and dealing with people.  There is often also a strong ability among good leaders to have a good grasp of what is going on within the various areas of their responsibility.  They know who is doing what and when.  IF that is what the Deloitte report referred to I would have to agree.  If 'hands on' in the report meant not letting go of technical tasks to people one leads, that is not leadership, that is membership, in my view.  Far too many emerging leaders have difficulty with this letting go of the technical, trusting their people, and moving up to what is expected of them in leadership positions.  That is why Informa asked me to develop a course to assist them to successfully do that very thing.
In your long experience in coaching people in their leadership skills, what is the biggest transformation you have witnessed? Is there a success story you can share?
Alan Patching: There are two that come to mind.  Two very successful men approaching their forties, both at the time working for the same company.  One as CEO and the other as Owner/Director.  Both had
extensive experience as technicians and as leaders.  However, the field in which they operated was one of high conflict and the stereotypical approach to dealing with it was with direct and aggressive confrontation – a head banging approach, and both of these were experts at that approach.  But it never produced the results they wanted.  After some emotional intelligence training for the whole company, the MD asked me to provide some counselling/mentoring/coaching for him and his CEO.  We were able to identify personality and life experience factors that contributed to the behaviour and assist the men in appropriate behaviour adjustment work.  The business they worked in eventually was sold.  One is now the MD of a major government department, and the other has accepted an overseas posting in a million dollar a year job.  Both went through extensive HR testing to get those positions, and when this type of assessment is done correctly it is very difficult to 'fool' the system.  These guys made significant change in their approach to leadership, allowing their underlying extensive leadership skills to shine through.
There can be no doubt that mentoring and coaching work played an important role in these cases.  However, one needs to exercise caution in selecting mentors and coaches.  There are thousands of 'experts' out there who are members of various coaching associations and have completed three-month courses in coaching.  To be in a position to assist these men, I had amassed decades of experience in technical and high level leadership positions in the same industry and had gone on to study human behaviour for five years including at Masters level.  Most leadership mentoring involves some behaviour or personality work and frankly, a few months coaching training will not go close to the knowledge level required to skilfully do such work.  A psychologist with years of training but no business experience can assist to a degree and a business person with minimum coaching training can also.  But for high level leaders with difficult issues to address, nothing will beat a person with substantial business experience and full and proper training in counselling psychotherapy or psychology – those people are few and far between, and so are constantly in heavy demand.
You have designed a course specifically dealing with the transition from technical professional to manager & leader. Can you tell us a bit more about the course content and who it is designed for?
Alan Patching: The course is designed for people from all technical fields who are promoted into management and/or leadership positions.  It has several foci including giving some insights into basic leadership psychology and how to inspire people to motivate themselves to perform better – for the right reasons.  We also assist new leaders to take the difficult steps of:
Realising that one must lead different types of people with different leadership styles.
Realising that one cannot get to second base in leadership without taking the foot of the first base of technical skills.
Realising that it is difficult to take the foot of that technical base until one learns to trust those beneath them. I tell them to learn to 'look up to those beneath you' which is an insight from famous American psychologist and good friend of mine, Dr. Denis Waitley.
This course program was written after researching a range of workplaces to define the leadership and management challenges that people face when newly promoted to leadership positions.  We got input from experienced leaders and from new leaders and it was amazing how aligned that input was.  The course was then deigned with laser focus on addressing the key issues raised by those facing the challenges in the organisational environment.  That's why it is so popular and growing in popularity.  It's the correct mix of theory and practical and it's flexible to the extent we adjust the interactions during the course to address the issues of the particular group.  Accordingly, no two courses are ever exactly the same. That keeps it interesting for me so I can keep it interesting for the attendees.
[youtube=http://www.youtube.com/watch?feature=player_embedded&v=BZPvU88dz80]
* With over 35 years of experience, Alan is internationally renowned as an expert on leadership, motivation, and communication in the corporate context. Alan founded, grew and sold a number of consultancy businesses before holding senior executive positions in major corporations across a range of industries, primarily in engineering, construction and project management.
Alan is a Richard Bandler trained master practitioner and licensed trainer of NLP, a clinical hypnotherapist and holds multiple human behaviour and performance related qualifications. Alan's leadership skills course From Technical Professional to Manager & Leader is designed to help technical people to build the emotional intelligence and skills to lead, manage, empower, influence and drive the performance of others to meet organisational and personal objectives. For more information and to register, please visit the course website.