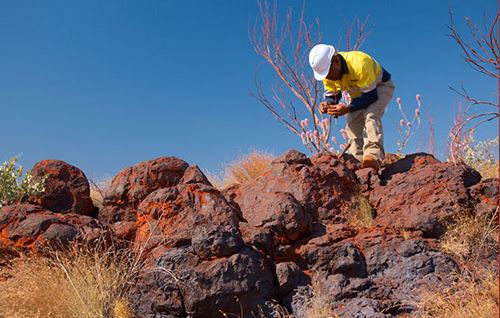 Gina Rinehart has reportedly ramped up major construction on the Roy Hill iron-ore mining project, resulting in a massive influx of workers at the site.
There are now estimated to be 1,700 people at the Pilbara project, despite Rinehart not having final approval on deals over the debt package used to fund development, The West Australian reports.
The paper claimed Rinehart and fellow equity partners in Roy Hill – POSCO, Marubeni and the China Steel Corporation – gave the green light to contractor Samsung C&T to push on with construction.
The $10 billion port, rail and mine project received these instructions at the end of December, with staff levels now double what they were the last month.
Reports suggest the decision was made after a suite of global export credit agencies agreed to extend lines of credit for the project up to US$2.9 billion (AU$3.25 billion).
These included the Korea Trade Insurance Corporation, the US Export-Import Bank and the Korea EximBank.
However, Rinehart has still not reached a final agreement from Japanese export credit agencies for additional loans, with negotiations over separate loans with other commercial banks also ongoing.

Nevertheless, Roy Hill told Samsung and a number of other major subcontractors such as John Holland, NRW Holdings, Forge Group and Len Buckeridge's BGC Contracting to continue construction.
Roy Hill has a defined mineralisation of over 2.4 billion tonnes of +55 per cent FE iron ore and it would have a mine life of over 20 years.
While a spokesperson for Roy Hill refused to comment on these developments, they did confirm contractor numbers at the site are increasing.
The West Australian said even without the full debt package being finalised, Rinehart has plenty of available equity capital.
Australian Securities and Investments Commission records apparently revealed minority shareholders were owed close to $1.2 billion in equity contributions to Roy Hill.