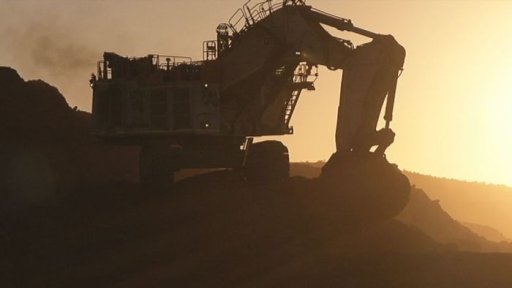 As 2013 drew to a close, Australia's mining industry was left reeling following four worker deaths in December, bringing total fatalities for the year to 10.
This is double the number that occurred in 2012, with many industry groups calling for more focus on the issue of mining safety.
Statistics from Safe Work Australia show that there were 36 mining-related deaths over the five years between 2007-08 and 2011-12, which equates to around 3.84 fatalities per 100,000 employees.
According to the organisation, this is 70 per cent higher than the national average of 2.29.
Mining boom
Australia's mining boom in recent years has underpinned the country's economy, creating thousands of jobs and generating billions of dollars of investment, both domestic and foreign.
However, the mining and energy division of the CFMEU union have called for "thorough and immediate" investigations into worker safety following the death of contractor Allen Zuvela on December 30.
Mr Zuvela was working at Fortescue Metals' Christmas Creek iron ore mine in the Pilbara region of West Australia's north-west when a rigging arrangement failed while installing an operator's cabin to a surface miner machine.
The cabin fell in an arc, killing the contractor and seriously injuring another worker. It was the second fatality to occur at the site within a six-month spell.
West Australian secretary of the CFMEU construction division Mick Buchan said the incidents are worrying.
He stated: "Two deaths on the same site in less than half a year should be immediately raising red flags under any circumstances, but in the context of massive cost-cutting measures it is a deeply, deeply disturbing situation."
Prioritising mining safety
The CFMEU said it has received numerous anonymous phone calls and emails about safety concerns relating to mines in WA, with many fearing reprisals from managers or the stigma of being labelled a troublemaker.
This is particularly true when the discussion of whether the mining boom is coming to an end gains momentum and businesses approach the difficult task of boosting efficiency while reducing costs.
A West Australian Department of Mines and Petroleum report into Mr Zuvela's death highlighted a number of areas where businesses must improve their safety procedures, including:
·      Conducting detailed risk assessments for work associated with or close to suspended loads
·      Identifying stored energy hazards
·      Implementing proper safety measures
According to the report, the maintenance manual for the surface miner was also missing key information about the weight of the cab.
Another important factor was a lack of communication during shift handovers, with incoming workers not given enough information to continue the work in a safe manner.
The cab work was begun by daytime employees, but switched to night workers to be finished.
Improving worker safety

However, it is not all doom and gloom for Australian miners. PricewaterhouseCoopers (PwC) once lauded the country for having among the best mining safety records worldwide.
In a 2008 report, the company highlighted areas where Australia excels and where other countries could improve to reduce deaths and serious injuries in the workplace.
The research covered three broad areas: using meaningful safety indicators, identifying high-risk areas and sharing information.
"Having made considerable progress in recent years, safety performance in the Australian mining industry has now stabilised above the target of zero harm," it read.
"Further progress will require tools that are adapted to contemporary decision-making needs."
PwC listed a number of ways that businesses could improve, with mining training being a potential option for companies hoping to strengthen their safety record.
The list included:
·      Improving the consistency of industry definitions
·      Producing more timely reports
·      Sharing incident findings and controls
·      Building a reporting culture
·      Aligning performance incentives with safety objectives