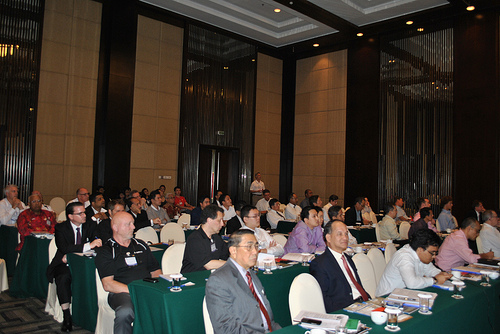 The second annual Kalimantan Coal conference, held in early September 2013 brought together senior executives and decision makers from government, mining, infrastructure, shipping and supply sectors at a particularly interesting time for the Indonesian coal sector. The Indonesian government has only recently introduced new regulations that limit foreign ownership for mines to 49%. These new laws do apply for new mines and already existing mines and some industry experts predict that these new rules may impact future decisions to invest in the region.
Yet, the new regulations were not the only issues that kept attendees attention at the conference. Ramli Ahmad, Managing Director at PT Asia Pacific Mining Resources noted in a panel discussion evolving around improving Indonesia's competitiveness in global coal markets that coal buyers in India are negotiating to defer imports from Indonesia as the current slump in the rupee makes them more expensive. "Some are not clear on how long they are asking to delay," Ahmad said. The panel included contributions from Henry Halomoan Sitanggang, President Director at PT Exploitasi Energi Indonesia, Ashok Mitra, Chief Financial Officer at PT Kaltim Prima Coal and Sabyasachi Mishra, Head – Minerals at Tata International. Moderated by Ben Lawson, Chief Development Officer at PT Apple Coal the panel members discussed Kalimantan's positioning in the recent price regime and the challenges of operating mines under the current regulatory regime.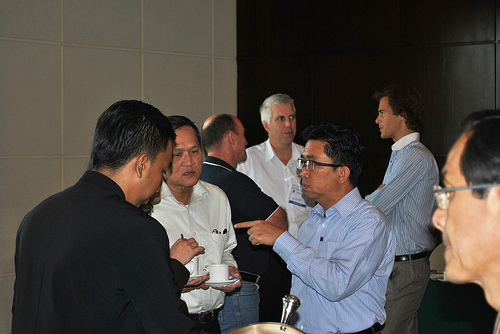 Day two of the conference gave attendees an update on various crucial projects currently under way in the coal sector. Given the lack of adequate and efficient export infrastructure to facilitate further growth of the Indonesian Coal sector, the presentation Andrey Shigaev, President Director at PT Kalimantan Coal Transportation was met with particular interest by the audience. Mr Shigaev gave an update on Kalimantan's Railways development outlook.
Further conference highlights included presentations by:
Dr H. Awang Faroek Ishak, Governor of East Kalimantan Province, Republic of Indonesia
Agustin Teras Narang, Governor of Central Kalimantan Province, Republic of Indonesia
Henry Halomoan Sitanggang, President Director, PT Exploitasi Energi Indonesia
Sabyasachi Mishra, Head – Minerals, Tata International
And many more
View more photos from the 2nd annual Kalimantan Coal conference here.