In only 5 years BC Iron has made the successful transition from exploration company to a 6 million tonne per annum iron ore operation. In the lead up to the Global Iron Ore & Steel Forecast conference we had the chance to speak to the company's Managing Director Morgan Ball about BC Iron's enablers for success, the Joint Venture with Fortescue Metals Group and his vision for the company's future.
Looking back at the beginnings of BC Iron, what were the key decisions and events that enabled such a speedy start-up?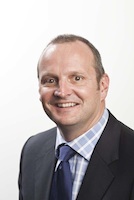 Morgan Ball: "Clearly the key decision was the one to enter into a 50/50 JV with Fortescue. At the time, this was questioned by others but in hindsight it was clearly the correct decision for our shareholders. People forget that although this involved assigning 50% of the project to Fortescue, in return BC Iron accessed world-class infrastructure, had a reputable partner who funded their share of the project development and gained immediate access to an existing and established marketing arm for future sales. The importance of this decision sometimes overshadows the outstanding operating decisions that were made in bringing the Nullagine Joint Venture (NJV) to production on time and within budget – a rarity in recent times."
 BC Iron Limited has achieved a historical milestone by becoming the first junior miner to access and utilise third-party rail owned by a major company in the Pilbara in January 2011. Do you think you have paved the way for other smaller mining companies to follow in your footsteps? What impact did the arrangement have on your business?
Morgan Ball: "We certainly demonstrated that 3P access could be achieved and as I mentioned, the end result has been a win‐win for both parties. As to impact on our business, previous MD Mike Young had always stated that we moved from 100% ownership of nothing to 50% of something. We had not declared a reserve from our resource until we had an infrastructure solution."
You have embraced a simpler and lower impact mining and crushing approach instead of the more conventional drill and blast approach. What was the reasoning behind the decision? Do you think the iron ore sector will adopt this method more widely in the future?
Morgan Ball: "One of the things we are most proud of at BC Iron is our culture of thinking laterally and not being constrained in our thoughts. This decision is just one of a number that are slightly "left of centre" but have proven to be astute. I think that this mining method is now better understood and

accepted but at the end of the day it is always a "horses for courses" operational decision depending on the suitability of the ore body. At the NJV, our ore is a Channel Iron Deposit ("CID") found within mesa's ‐ flat top hills that stick up out of the ground. The ore occurs at surface and lends itself to the surface miner process."
What is your vision for the future of the company? What are the biggest mid‐term challenges that you need to overcome to achieve this?
Morgan Ball: "Our early vision was to bring the NJV into production as efficiently and economically as possible. Now that we have achieved our nameplate production of 6Mtpa, our focus is on operating the NJV as cost effectively as possible. Our primary focus has always been returns to our shareholders. Our Chairman, Tony Kiernan reminded me the other day that we listed in December 2006 as a 25c stock, and as at September 2013, we have paid 50c in fully franked dividends to our shareholders and our share price is sitting well above $4.00 ‐ outstanding Total Shareholder Return in anyone's language. In relation to our mid‐term challenges, we would like to further grow the company and we are in the fortunate position of mining a great little, relatively low-cost ore body that is producing strong free cash flow.
This means that we can be disciplined in our assessment of growth opportunities and walk away from them quite comfortably if the metrics aren't attractive for our existing shareholders."
You will be speaking at the AJM Global Iron Ore and Steel conference. Considering current market conditions, what discussions would you like to have with your industry peers at the event?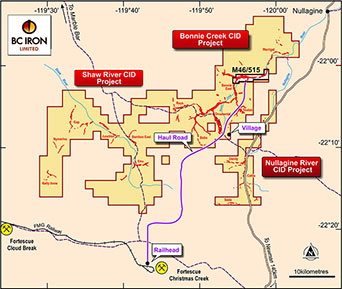 Morgan Ball: "I have just been to Qingdao for the annual CISA (China Iron & Steel Association) Conference and was pleasantly surprised at the level of optimism around China's growth in the short to medium term. My peers and I can happily talk for hours on topics such as the outlook for China and other developing regions, the iron ore supply/demand equation, the USD/AUD foreign exchange rate, shipping costs and labour costs – we're an exciting bunch aren't we…"
What can attendees expect from your presentation?
Morgan Ball: "Well I'm an old accountant so I wouldn't expect any "zingers" to open up with but as always; the audience can expect a transparent and easy to follow presentation about a company that has grown from a $6m market capitalisation to a $550m market capitalisation today. I might even talk about how we plan to do that again…"
 Morgan Ball, Managing Director, BC Iron Ore will be presenting Global Iron Ore & Steel Forecast Conference & Exhibition, to be held on the 11th and 12th March 2014 in Perth. Visit the event website for more information and to register. If you are interested in receiving regular updates about BC Iron, you can subscribe to the company's Boardroom Radio podcast.