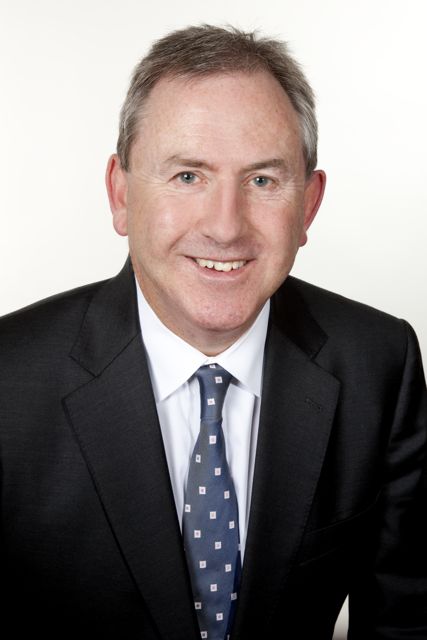 The world is changing at a rapid rate and an increased awareness of opportunities in new emerging markets will be the key to success and growth in the years ahead. The extent to which companies will be seen as a destination for Chinese investors depends largely on our ability to engage with and tailor opportunities for the China market.
We had the opportunity to ask one of our speakers David Thomas, CEO of Think Global Consulting, who is presenting at the upcoming Mining NSW Conference in Orange, for his expert opinion on the topic.
What are some of the changing contours of the Chinese economy and its outward investment strategic priorities?
After 30 years of achieving "growth at any cost" (driven by low cost labour, exports and infrastructure development) China is now attempting to transform itself into a modern, innovative and clean economy which is largely propelled by domestic consumption. The current Five Year plan sets a clear direction for China's growth in the future which is "modernising" rather than "westernising".
The current Five Year Plan (2011–2015) predicts a slowing of China's growth to a more sustainable 7% per annum which is more than sufficient to maintain the progress that is needed to maintain social stability (more jobs, higher wages and increasing wealth is the key to that) and allow China to transition to an economy which is driven more by domestic consumption (propelled by urbanization, innovation and aspiration) rather than exports and the availability of low cost labour.
China's outbound investment is driven by three main factors: diversification, migration and growth. Firstly, diversification is to reduce their exposure to the US dollar by investing in real corporate assets in other countries, and to make strategic investments into new modern industries. Secondly, migration, many wealthy Chinese entrepreneurs and high net worth individuals are becoming increasingly interested in migrating to Australia to satisfy a number of long term objectives for themselves and their families – retirement, succession and long term quality of life. Thirdly, growth, many Chinese companies have achieved extraordinary growth in their domestic markets over the past decade but are reaching the point where future double-digit growth can only come from expanding overseas.
What are some of the key priorities for China in the next five years?

As identified in their 12th Five Year Plan, the three key priorities, "Going Out", "Going West" and "Going Green". China's "Going Out" strategy and the new priorities outlined in the current 12th Five year Plan, create unprecedented interest in Australia amongst Chinese SOEs, business leaders, entrepreneurs and high net worth investors.
"Going Green" identifies the need for clean and alternative energy sources. Many people don't know, but China is the largest investor in wind energy in the world. China has stated in its 12th Five Year Plan that it will spend over 370billion dollars on clean energy and pollution management prior to 2015.
"Going West" is a plan to direct more resources to China's Western second-tier cities. Cities such as Chongqing and Chengdu are currently growing at over 15% per annum.
"Going Out" is the government's encouragement of both state-owned and private companies investing and acquiring assets overseas to both diversify their holdings and developing skills and prowess in new and emerging industries.
Are there particular legislative and policy issues associated with the mining sector?
In order to secure a stable energy supply, the Chinese government is encouraging both state-owned and private corporations to secure energy supply contracts and assets overseas. Despite misconceptions, state-owned enterprises are profit driven and are not investing or acquiring 'for the sake of it'. Chinese companies are highly capitalized and are still looking for opportunities around the globe for investment into Mining and Resources. It is important to realise, Australia is not the only resource rich country, and to stay competitive as an attractive destination for Chinese investment we have to welcome, encourage and support Chinese investment.
Given the wide range of projects situated in the NSW region, what is the potential for Chinese investment given the current climate?
Whilst Australia is well positioned to capitalise on this "Going Out" strategy, the extent to which NSW companies will be seen as a destination for Chinese investors depends largely on our ability to engage with and tailor opportunities for the China market. Australia is currently the number one destination for Chinese outbound investment based on transactions conducted over the past decade (over A$65 billion invested into our resources sector) and is now well placed to attract investment into our food and agricultural sector, as Chinese investors tackle their next strategic imperative (after energy security) which is to ensure safe, sustainable and secure supplies of nutritious and high quality food for their large population.
China's outbound foreign direct investment exceeded foreign inbound investment for the first time in 2012, growing from US$60.1bn in 2011 to US$77.2bn in 2012. However, despite political and media concerns in Australia, China actually represents less than 5% of our total foreign direct investment, trailing far behind our largest foreign investors, the US, Europe and New Zealand, and most of this investment has been in one
sector: mining, commodities and resources. Nevertheless, many large companies and entrepreneurs in China have an explicit and well-documented 'Going Out' strategy and there are a plethora of opportunities for those who are willing to invest their time and resources.
If you'd like to hear more from David Thomas on the topic, he'll be speaking at the upcoming Mining NSW Conference on the 26-27 June 2013 at The Orange Ex-Services Club. We look forward to seeing you there.