Jim Cooper, CEO of the Port Of Portland will discuss the port supply chain and the importance of providing flexibility in a changing mineral sands market at the Mineral Sands Conference, to be held on the 4– 5 March 2014 in Melbourne
Port of Portland is one of Victoria's four commercial ports. The Port handles in excess of $2.5 billion of products each year comprising plantation forestry products, grain, aluminium and mineral sands. This year total trade is expected to be around 6 million tonnes.
In 2007 the Port commenced exports of mineral sands for Iluka Resources through a purpose-built 60,000 tonne capacity shed and a dedicated ship loader. The Port's staff performs stevedoring for loading the mineral sands and manage the stockpiles. The Port opened a second, outdoor mineral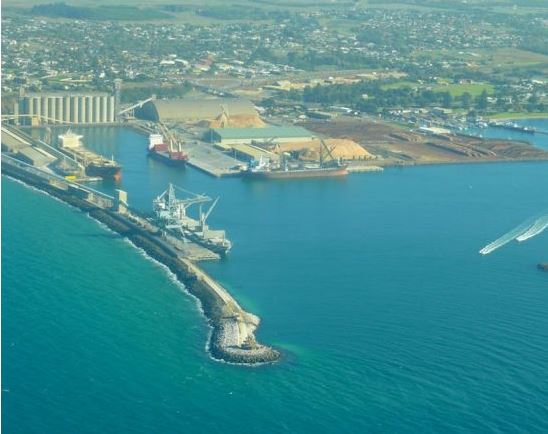 sands stockpile in 2011 and is reviewing plans for more mineral sands infrastructure including rail receiving facilities.
Jim will address Port of Portland's experiences to date with mineral sands handling, especially the need to adapt the infrastructure to meet changing market conditions which have been volatile in the past few years.
Jim has worked at the Port of Portland since June 2006 and has focussed on the development of new business and associated infrastructure for cargoes including plantation woodchips, mineral sands, grain and logs.   He has a keen interest in understanding the businesses of the customers using the Port of Portland with a view to improving their supply chain operations.  Other key issues he has managed include the management of local community relations and the Government planning process.  He was appointed Chief Executive Officer on 1 October 2010.
For more information on the 14th annual AJM Mineral Sands Conference, please visit the event website.