The newly elected Abbott government has started fleshing out aspects of its soon-to-be implemented climate change policy. Direct Action will initiate a move from an emissions trading scheme to an Emissions Reduction Fund – A decision that has undoubtedly sparked debate from the opposition and resistance from a number of organisations.
It is in this context that Informa launches its Direct Action Policy conference. The event will be held on the 3rd and 4th March 2014 in Sydney and will address how the new Coalition government's climate change policy is likely to affect Australian businesses.
What does the Direct Action policy involve?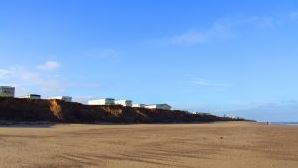 Direct Action is designed to reduce carbon emissions without the need for an economy-wide carbon price.  The policy will allow industry to sell carbon abatement back to the Government and includes funding for widespread soil-carbon, solar and tree-planting initiatives.
A central component of the Direct Action Plan is the establishment of an Emissions Reduction Fund (ERF) worth 3.2 billion over four years. The Direct Action Plan will build on the Carbon Farming Initiative and includes an ERF to provide incentives for abatement activities across the Australian economy.
Given the promises delivered by the Abbott government, the three key questions that remain on everyone's mind are:
Can it be done?
Is it cost-effective?
Can Australia meet the target of a 5% reduction by 2020?
For more information on Direct Action Policy 2014, please visit the conference website or contact the conference manager Renu Kannu: renu.kannu@informa.com.au. For media enquiries, please contact the marketing manager Anthony Anemogiannis: anthony.anemogiannis@informa.com.au.
Related articles